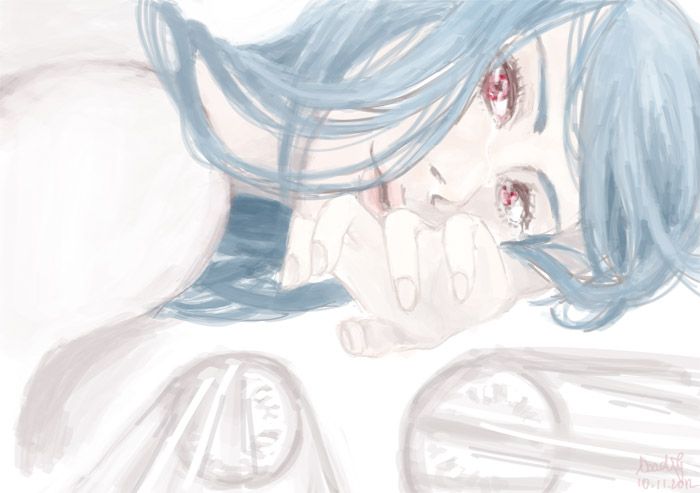 When the liquor goes down it come out again as a tear of deliriously fantasy.
This sweet numbness filled my mind. Everything was ended, but not love.
I, madly, keep asking myself when am I going to die.
We were loved once, but that time i was just hallucinating.
Since what's beating is not my heart. It's a flesh that you never care.Hence my breathing is slowing every time I'm thinking about you.
I'm drunken and madly, deeply, truly in love.
PS CS5 ห่างเหินกันมานานแสนนาน แบบว่าเก็บกด ไม่ไหวแล้ว ขอวาดหน่อย
อ่อย

อ่อย~
แล้วก็ ลืมลงภาพฮัลโลวีนEZล่ะ กร่าก ไว้เอนทรี่หน้าจะมาลง
ปล. อีกสามวันสู่อิสรภาพ กรี๊ดๆๆๆๆ
ปล.2 อีกสามวันส่งงาน กรี๊ดๆๆๆๆๆๆๆๆๆๆๆๆ